Subscription Service Set Up
I've been planning this for a while now but, I wasn't sure how I wanted to execute. I've now made available a system for subscribing to the Hey Craftepreneur! podcast library. As of June 18th I was able to implement the pricing plan for the podcast. I will eventually make additional tiers in the plans to include more as I grow as a brand.
For now, there is 1 basic tier which allows you to view the entire library of podcasts for $3.99/mo. And you will get a free copy of my book:
New Page For Wholesale Pricing
A few months ago, I got an email from an interested buyer of my products. It got me thinking that I should make a page dedicated to just that and what my terms are. It is still under construction but I'm looking forward to putting it out there.
New Lead Magnet for Newsletter Sign Up
Now when Crafties sign up for my newsletter, they can get a free copy of my e-book, Hop Into Patterning. Rotating out those patterns has become exhausting and ineffective so now that I've finally penned a book, I've decided to make that the permanent lead magnet for my email list until I write a new one.
New Welcome Email for Newsletter
I've redesigned my welcome email for the MailerLite system.
New Page for my Art Gallery
As some of you may know, I am in fact an artist (student lol). I've decided to use my pen name ArtsyChiitos as a little off shoot of Infiniti Crafting Co. This new page will be home to new works as they come out. Some of these paintings and projects will be stocked in the shop at a later point once I get my shipping life together.
Working on My Business Plan ...again.
I'm terrible with making up a business plan in the sense that I don't want to put it on paper. Its all in my head! Anyhow, I'm working up a final draft of my business plan. I've put them together over the years so essentially, I'm consolidating and updating. This will be part of a new page that will house information for Infiniti Crafting that interested parties would be interested in seeing for things like grants or brand deals.
You Can Now Leave Reviews on Product Pages
Did you make a recent purchase from me? Great! Thank you! I'd love to hear more and so would others in the community. Please feel free to leave a star-rating and a review under products you've ordered from me. Even if you've ordered on Etsy and you just discovered the gem that is this website. Reviews help me by allowing me to fine tune customer service and/or quality control. They help other buyers to know whether or not to purchase a particular product or trust a certain brand.
Ko-fi Widget Adjusted on Home Page
I thought that it looked a little wonky so I adjusted to donation widget that lives on my homepage.
Edited the Email Notifications for the Blog!
I THINK that I've managed to edit the notification setting for the site. This means that you should no longer receive email notifications for every single post that goes live on the blog! I'm very hopeful and excited about this and I hope you are too! Unless you subscribe to the blog directly, your inbox will be clean from Infiniti Crafting Co.
Thank you to all who have remained patient during this time and have allowed me to hash this out while being a part of your inbox!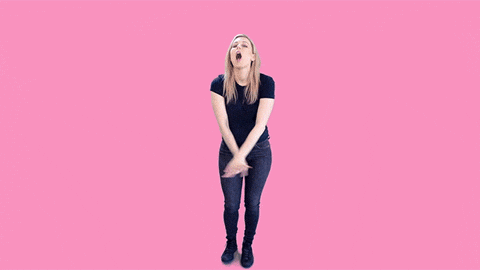 Updated the Affliliate Note on the Side of Blog Posts
I just added the names of the affiliate programs I am a part of to the text.
Changed YouTube Channel Art
My channel art is another thorn in the side simply because my designs never display like I want them to 😭. This time it cooperated a little better so I'll also be placing it on the Facebook page!